Canvas Training and Course Design at COM
Canvas training and course design support are available to COM faculty and staff on the Kentfield Campus or through Zoom facilitated webinars. All workshops and webinars are led by Stacey Lince, COM's Instructional Designer. Flex credit is provided! 
To sign up for an appointment or workshop, you will first need to join our COM Canvas Instructor Resource course.  Individual session signups are available via Zoom and in person. Use the link below to access the COM Online Learning Bookings page to schedule your appointment.
BOOK YOUR COURSE DESIGN APPOINTMENT
For additional appointment availability or department group training, please contact Stacey directly at SLince@marin.edu.
For troubleshooting or login information visit Canvas FAQs for Faculty.
---
Online Courses and Training
Online Network of Educators
@ONE--the Online Network of Educators--a collaborative, system-wide network of California Community College faculty, staff, and administrators, is coordinated by the professional development team of the CCC California Virtual Campus-Online Education Initiative (CVC-OEI). @ONE provides training and professional development to support the effective use of digital tools and platforms. Check out these free self-paced and low-cost instructor-led offerings: 
Self-Paced Courses
Online Teaching & Design Pathway
Are you interested in teaching online? New Distance Education faculty at COM are required to obtain the Online Teaching & Design Certificate through @One Online Network of Educators(or have equivalent training). The registration fee is paid by the COM Distance Education program. Contact Kathleen Smyth, DE Coordinator, for information about teaching online and hybrid courses. 
Visit @One - Online Network of Educators for additional course offerings!
---
Conferences and Workshops
Staying current in an ever-changing world of technology and online learning does not have to be challenging or break the bank! There are many ways to of best and emerging practices in online learning at COM and online. Here are our top recommendations for
Flex Workshops & ProLearning
COM Flex week takes place one week prior to the start each semester.  Flex isn't just a requirement for full-time faculty – more importantly, it provides rich opportunities to engage and share best practices with your colleagues. 
You don't have to wait for Flex week to learn something new or hone your skill! Log into the Prolearning portal to access Lynda, SkillsSoft, and find more professional learning opportunities at COM. 

For more information about ProLearning and Flex week opportunities and offerings, visit the COM Professional Learning website.
Online Teaching Conference (OTC)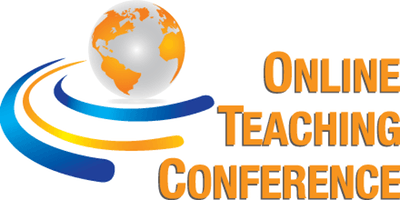 Get your professional development boost by attending the Online Teaching Conference (OTC)! The OTC is a 3-day event presented by California Community Colleges TechConnect.
The OTC is designed for CCC faculty, staff and administrators who are engaged or interested in online education, including delivery of online services, emerging technologies, student equity and success, library and technical support. In addition to learning, this conference is a great opportunity for educators to spend two or three days with colleagues, share knowledge, impart and receive best practices, and learn from other's experiences.
The next conference will be held virtually June 21 – 23, 2021. The conference agenda, accommodations information, and registration details are available online.
InstructureCon
Join your colleagues in exploring all things Canvas and educational technology trends. The event will be held online October 7th, 2021.
Why should you attend?
Over 100 breakout sessions deep diving into edtech topics
Five keynote sessions with Instructure experts and other influential speakers
Endless networking opportunities
For more information, join the mailing list at the InstructureCon news website.